Designing Bandage Art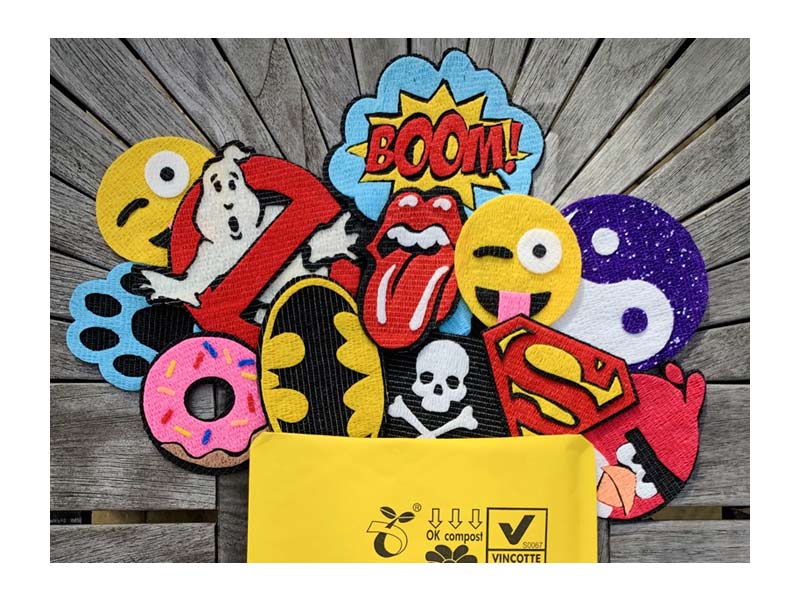 Recently we connected with an incredible group of creatives, Bandage Artists, who create all of their artwork using only Vet Wrap. Artists from around the globe contribute pictures on Instagram and show off their incredible talent using vet wrap as their only design medium. And, while the primary use for their works of art is to beautify the wrapping on injuries, they also create bandage or vet wrap art for other uses.
We spoke to Bandage Artists founder, Jack Dewees about how he and his group create these unique pieces.
One of the most interesting aspects of the Bandage Artists group is that while the majority of them have never met in person, many of them have a background in the medical or veterinary field. As a result, they have many opportunities to show off their handiwork. Jack attributes the success of the group's connections to using the right hashtags and having an effective organization.
The goal of groups like this is to curate the bandage art into one central hub thus helping people realize that bandage art is practiced around the globe. Their Instagram page provides a platform for their vet wrap bandage art to get the recognition and appreciation it deserves.
It is not uncommon to see vet wrap creations of popular Disney, Nickelodeon, Marvel and DC comic book characters from bandage artists groups like this. But perhaps some of the most unexpected pieces are those by contributor in Seattle, who has made vet wrap replicas of famous paintings such as Van Gogh's Starry Night. Going a different direction, there is a Brazilian ortho surgeon who creates incredibly detailed, large pieces that are an inspiration to others creating vet wrap bandage art.
For many of the bandage artists, the goal is to design art from vet wrap that is fun and easily recognized from a kid's perspective.
It was also interesting to learn that Jack creates custom designs. In fact, he created a logo from WildCow vet wrap specifically for WildCow! He said that when commissioned for a custom piece of bandage art that it can take 8-16 hours of continuous work; for ornate pieces, it can take as many as 48 hours – and that is with the use of automation. However, he did mention that he prefers to create bandage art at home rather than work as it offers a much more comfortable environment.
Why do artists choose vet wrap as a creative medium? After all, the Vet Wrap team recognized early on that while vet wrap is a fun item to work with, it's definitely not an easy product to design with. However, Jack began his foray into bandage art as a way to distract and entertain children in his emergency department. After exhausting entertainment items like bubbles and balloon animals, he turned to creating popular cartoon characters out of the colorful self-adhesive bandages.
He began making popular cartoon characters, then handing them out during scary procedures. He is a purist in his artwork and opts to only use vet wrap for the pieces he designs as he finds satisfaction in taming the material and making something nice out of a pure and unconventional material.
Some fun facts as per our spokesperson's preferences in designing bandage art:
The least favorite color to work with is blue. It seems to be the most challenging.
The favorite color(s) are those bolder ones such as red and green.
The preferred size of vet wrap for art pieces is the 4-inch roll as it allows for bigger, stronger designs, with fewer seams.
Key tools in creating vet wrap bandage art are good scissors that allow for intricate cutting and pens that can be used to trace out designs. However, a die-cut machine may be employed in creating some of the pieces – depending on the piece, quantity, or intricacies of a custom order.
As a creator, Jack looks forward to seeing what his fellow artists are creating with vet wrap – especially as it pertains to the clinical and veterinary field. He and other designers of bandage art are always open to new ideas and look forward to seeing how bandage art continues to grow and evolve.
To see more interesting Bandage Artwork, follow @bandageartists on Instagram!
Pic credits:
Unicorn by @angie_wilson_tiger_momma